Our Company
Metamedia Technology Co., Ltd. (MM), founded in 2005, is a Thai software development company with the expertise on multi-platform software development including Linux and Open Source platforms.

Building community of sharing
MM maintains the
Longdo family
of web services including
Longdo Map
and
Longdo Dictionary
, and offers several related products in the form of web service, software, and hardware appliances, e.g., web-based map server and "Longdo Storage" search appliance.

Specialty
Regarding to map services, which are our dominance and specialty, operating for two main groups
General Users
Having provided benefits no any charge through
http://map.longdo.com
, the service allows users to search, add, edit, share and comment upon locations as well as select various map modes e.g. traffic, landscape, satellite. Moreover, the free map service includes capability of routing optimization suggesting a best path from start to destination. Users can set additional criteria to, for instace, avoid traffic jam, not drive on tollway, travel by particular means. The service also offers Map API (Application Programming Interface) for those who would like to modify map characteristics by their own effort.
Corporates
To fulfill customers' demands, we introduce Longdo Box containing updated map data and essential map toolbox for internally using in firms. This device will help customers manage, query, adjust map data quickly, and especially give privacy to information.

Vision
Metamedia Technology Co., Ltd. aims to be a leading software company with its own world-class products and services using IT technology to improve the competitiveness of businesses and people, together with excellent services to fulfill customers' needs.

Commitment
Provide useful online applications and services with modern technology for general Thai users under Longdo.com, Loga.app, and PromptPai brands.
Collaborate with partners and users to create better services to fulfill the missing parts of the national IT infrastructure with the emphasis on local technology, open source and open data.
Provide high quality products, services, and innovations, that corporates and organizations can trust and rely on.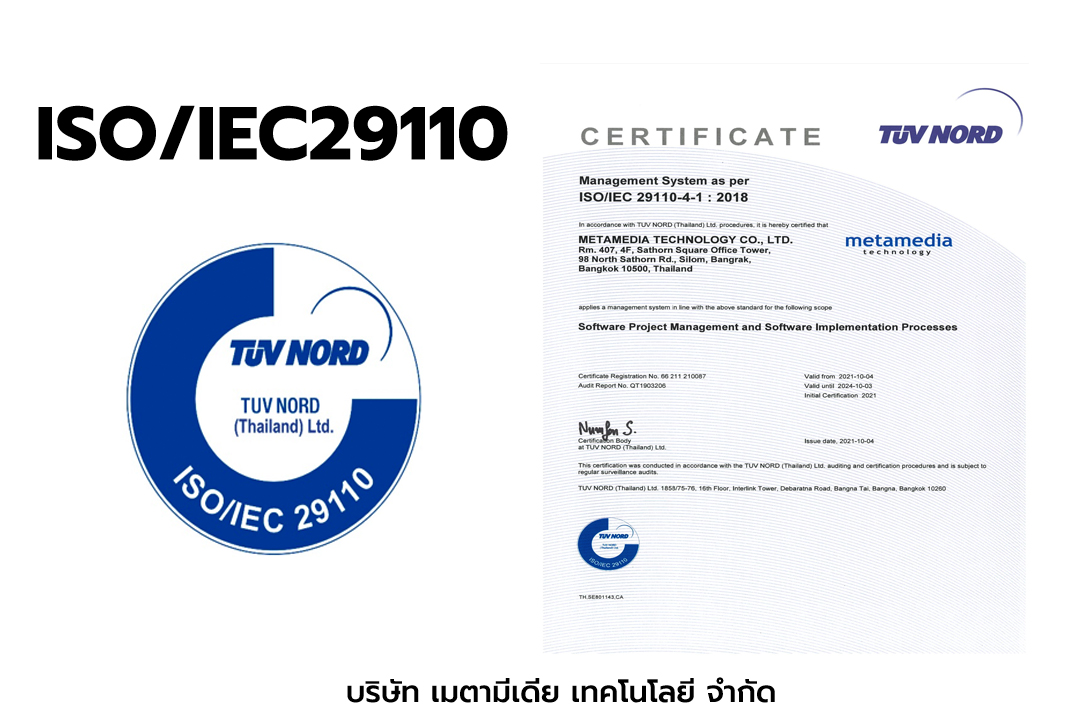 Standards
Maintaining high quality products and services is always our top priority. Metamedia Technology is certified ISO/IEC 29110-4-1 : 2018 (Software Project Management and Software Implementation Processes) by TUV NORD.